Cordera was founded in 2008 with a clear commitment to creating a project with ethical values that we endeavour to share; not only with our suppliers, but also with our customers.

The studio, created and staffed entirely by women, has always been committed to the creation of quality jobs, which is why we put people at the center of every project or collaboration.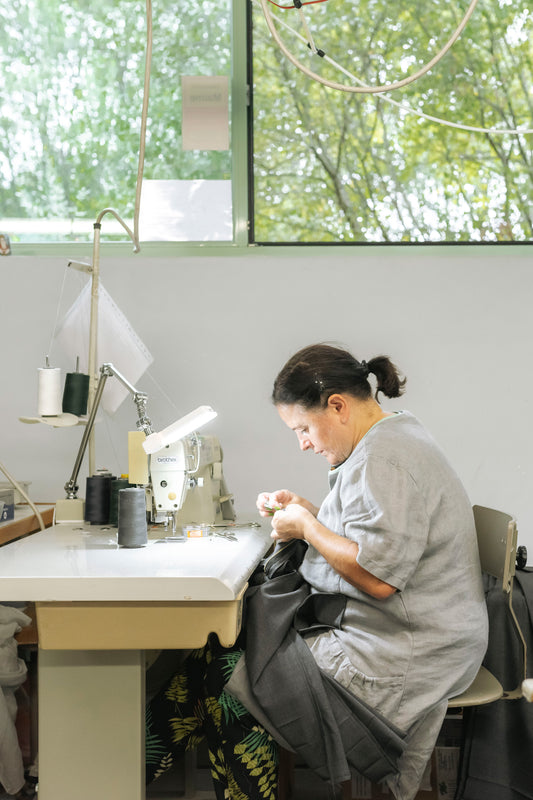 This has led us to establish long-term, quality relationships based on respect with our collaborators, valuing their effort, knowledge and turnaround times. A process behind each garment which makes the value of the garment as honest as possible, so that our system works fairly for everyone in the production chain:
- Low environmental impact production cycle. We manufacture with sustainable practices, using the latest technology to reduce the consumption of water, plastic, and without toxic waste.

- We avoid aggressive and harmful processes to maintain the natural appearance of our fabrics.

- We care about animals, which is why our yarns are certified cruelty free and are obtained from wool sourced from animals that have not been subjected to "mulesing".

- Our garments are made with natural fabrics and recycled yarns to reduce environmental impact.

- Timelessness. We do not follow fashion trends. We make timeless pieces, timeless creations and styles with no expiration date. Our garments are not seasonal, so you can buy them whenever you want and wear them always.

- We believe the right path in the fashion industry is to buy smaller but smarter. High quality garments that last longer. Like our love for them.

- We produce on a limited and sustainable basis, which means that we do not overstock and avoid overproduction.